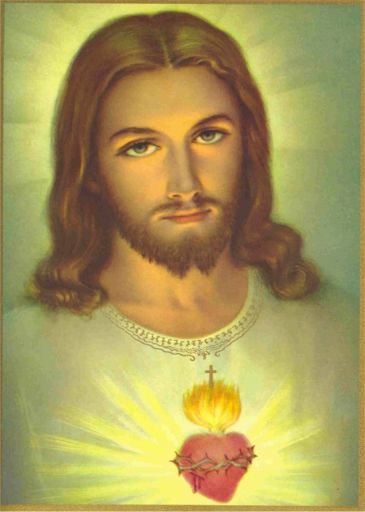 Today is the Solemnity of the Sacred Heart of Jesus.  It also marks the end of the Year for Priests.  Pope Benedict celebrated Mass at St. Peter's Basilica to mark the occasion.
In his homily, he again referred to the sex abuse scandals and offered his apologies.  But the media generally failed to report the most important excerpt in my opinion:
We too insistently beg forgiveness from God and from the persons involved, while promising to do everything possible to ensure that such abuse will never occur again; and that in admitting men to priestly ministry and in their formation we will do everything we can to weigh the authenticity of their vocation and make every effort to accompany priests along their journey, so that the Lord will protect them and watch over them in troubled situations and amid life's dangers.(Source)

This is bang on.  We need to revisit the selection process and the formation of priests.  Too many seminaries are populated with dissenting professors who are educating our future priests into imbecility.  We have some real doozies here in Ottawa teaching at St. Paul's University.  A greater effort must also be made to assess whether men are emotionally and spiritually mature enough to be priests.  This is not an easy task, but it's essential.
My personal opinion is that God is intentionally withholding priestly vocations from the Western world because too many of our seminaries are unable to provide adequate formation and accompaniment to future priests.  As a parent, would you send you child to a rotten school where you knew that he/she would not receive the necessary education to become a mature adult and become gainfully employed?  I hope not.  You may respond "I don't have a choice because there is no other school in my area."  Fair enough, but then I hope you're taking the time to lovingly supplement your child's education at home, to the best of your abilities.
But God does have another choice.  He can stir up vocations in other countries where the seminaries are doing their job.  There are tons of seminarians in Asia, Africa and Latin America.  Praise God!  These priests usually tend to be very solid imitators of Christ.  Many of them are sent to North America and Europe to compensate for our lack of vocations.  It is a wonderful sign that God's fatherly care is actively at work.
Until the seminaries in the West get fixed up, I doubt God will call many to the priesthood around here.